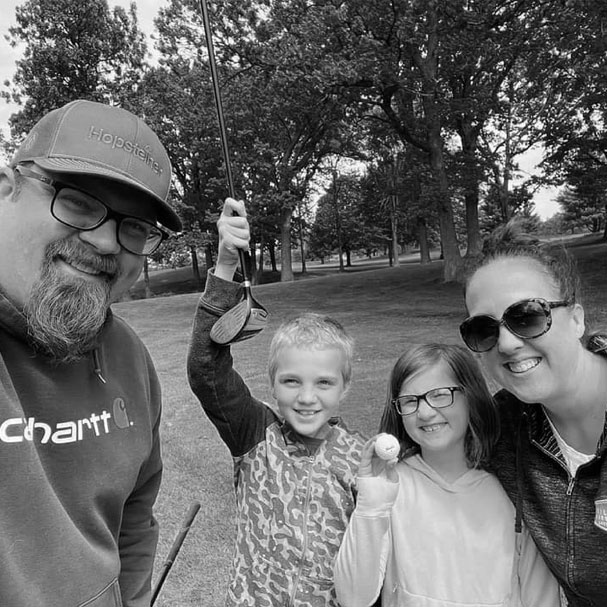 The story behind Stillmank Brewing Company is a tale of passion, determination, and a love for great beer. It all began with founder Brad Stillmank, a Wisconsin native who had a taste for adventure and a thirst for brewing excellence.
During his senior year of high school, Brad persuaded his parents to let him attend college near a mountain, using skiing as his convincing factor. So, he ventured off to Colorado to pursue a business degree. While his studies and time on the slopes took center stage, Brad discovered a world of fascinating and flavorful beers that were unfortunately beyond the reach of a college student's budget. This sparked his curiosity and inspired him to try his hand at home brewing. With his first successful batch, a newfound passion was born.
After graduating with a marketing degree, Brad found himself working at Ska Brewing in Durango, Colorado in 2003. Determined to hone his brewing skills, he pursued brewing certificates from the University of California at Davis, enabling him to immerse himself in the art of brewing day and night. Ska Brewing, a thriving craft brewery, provided the perfect environment for Brad's growth in the industry.
"Beer, a captivating elixir that brings people together, embodies the spirit of celebration, friendship, and the joy of shared moments. Raise your glass, savor the flavors, and let the golden nectar ignite your soul with its effervescent charm."
In 2006, Brad tied the knot with his partner in life and beer, Erin. Together, they decided to embark on a new chapter by returning to Brad's home state of Wisconsin, where he could follow his beloved Packers more closely. Brad joined Kay Distributing as their Craft Brand Manager, staying connected to the world of beer. Meanwhile, he continued home brewing, with their move to Green Bay involving a moving truck filled primarily with brewing equipment and bags of grain.
Brad's dedication to his craft led him to become one of the first 20 Certified Cicerones in 2009. Fueling his passion, Brad and Erin founded Stillmank Brewing Company in 2011. Initially, Brad brewed and packaged his flagship beer, Wisco Disco, at Milwaukee Brewing on weekends, leveraging their excess capacity. The beer was then shipped and eagerly enjoyed by the Green Bay community.
On April 1, 2014, with Wisco Disco gaining popularity, Brad took a significant leap forward by purchasing the former Builders Supply warehouse on Green Bay's East side. This allowed him to bring the brewing operation home. With support from his recently retired father, who was an avid fan of Wisco Disco, they transformed the structure into a state-of-the-art brew house. On October 1st of that year, the Tap Room opened its doors, offering an inviting space for beer enthusiasts to savor the expanding range of Stillmank Brewing Company's offerings.
Erin, an essential pillar of support, played a crucial role in the brewery's success. She manages the tap room, ensuring exceptional customer experiences, overseeing quality control, coordinating special events, and handling the brewery's social media presence.
Stillmank Brewing Company's story is a testament to Brad's unwavering dedication and Erin's invaluable contributions. Their shared love for great beer and commitment to their craft have propelled the brewery to new heights, making it a cherished destination for beer lovers in Green Bay and beyond.